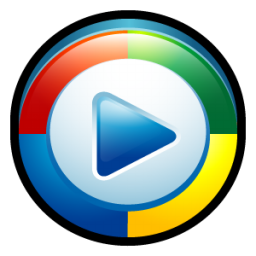 Se avete seguito i nostri articoli su come installare Windows 8 Release Preview e state provando il nuovo sistema operativo di casa Microsoft, vi sarete di certo accorti che non è presente Windows Media Center, l'applicazione che trasforma Windows in un centro multimediale.
Oggi vedremo come poter installare Windows Media Center su Windows 8 Release Preview in manira gratuita e veloce.
Windows Media Center è un software di vecchia data che nella sua ultima versione consente di registrare e vedere programmi televisivi (utilizzando dei servizi online o utilizzando una una scheda tv), organizzare e riprodurre musica, foto e filmati presenti sul proprio pc e molto altro ancora.
Al momento del rilascio della versione finale di Windows 8, Microsoft ha annunciato che Media Center sarà disponibile solo attraverso un media pack addizionale disponibile solamente per Windows 8 Pro. Ciò ha fatto irritare molti utenti che ne pretendevano l'integrazione con il s.o. come in passato.
Nel frattempo è possibile installare Windows Media Center gratis su Windows 8 Release Preview attraverso dei semplici passaggi che riportiamo qui di seguito:
i. cliccare sul tasto Search nel menu di accesso rapido (quello che compare sul lato destro dello schermo) e cliccare su Settings per cercare nelle impostazioni di Windows.
ii. scrivere la dicitura add features nella casella di ricerca. A sinistra compariranno quindi le voci che corrispondono alla chiave di ricerca utilizzata. Tra queste, cliccando su Add features to Windows 8. NOTA BENE: se non compare nessuna voce è necessario cliccare sulla scritta I already have a product key che significa: "Ho già un codice Product Key"
iii. utilizzare quindi il codice: MBFBV – W3DP2 – 2MVKN – PJCQD – KKTF7e fare clic su Next (Avanti);
iv. selezionare la casella di controllo per accettare le condizioni di licenza, quindi selezionare Add features per aggiungere le funzionalità
Giunti a questo punto, inizierà la procedura di download e di installazione di Windows Media Center.
Dopo il riavvio del computer, nella schermata Start, sarà finalmente presente il quadrato di Windows Media Center tramite il quale sarà possibile avviare l'applicazione.